Anthony De Lucia, Jr | www.alive75.com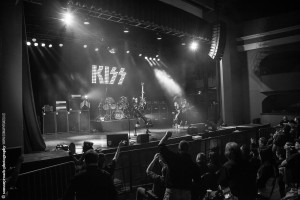 The "Ultimate Classic KISS Tribute" reaches new heights, as Alive! '75 announces their BIGGEST event thus far, with a return to the Sherman Theater in Stroudsburg, PA, on Saturday, December 5th, 2015.
In their boldest effort to date, this event will deliver a complete package of classic KISS entertainment and merchandising, including:
Full KISS-Mart merchandising event, on-site the day of show, courtesy of 

KISSMuseum.com.

The Alive! '75 "Time Warp" 1975 pre-show experience

Complete Alive! '75 concert performances, including live fire-breathing and other new surprises!

Opportunity for fans to meet, greet and hear directly from the following people WHO WERE THERE in 1975:

JR Smalling – the VOICE of the Alive! Album!

Lydia Criss – wife of Peter Criss (1970 – '78), and author of "Sealed with a KISS"

Len DeLessio – photographer working with KISS in 1974 & 1975

With special guest Emcee Matt Porter of The KISS Room, and special guest opener – Afterimage: A Tribute to Rush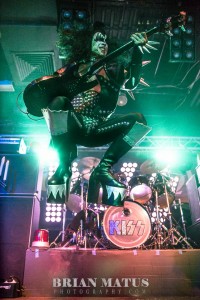 Fans get an exciting, period-specific tribute-concert experience in Alive! '75, plus a whole host of classic KISS fun and excitement throughout the day – before, during and after the main event.
With so many KISS-tribute bands in the marketplace,  Alive! '75 – A Tribute to KISS continues to be different by providing a complete package, including the period-specific 1975 experience.  For die-hard classic KISS fans (those who appreciate their early works), as well as general fans of rock 'n roll nostalgia, this is definitely an experience not to be missed!
Tickets are on sale now.  Complete details on this one-of-a-kind experience may be found at www.alive75.com   Contact 'info@alive75.com' for more information.